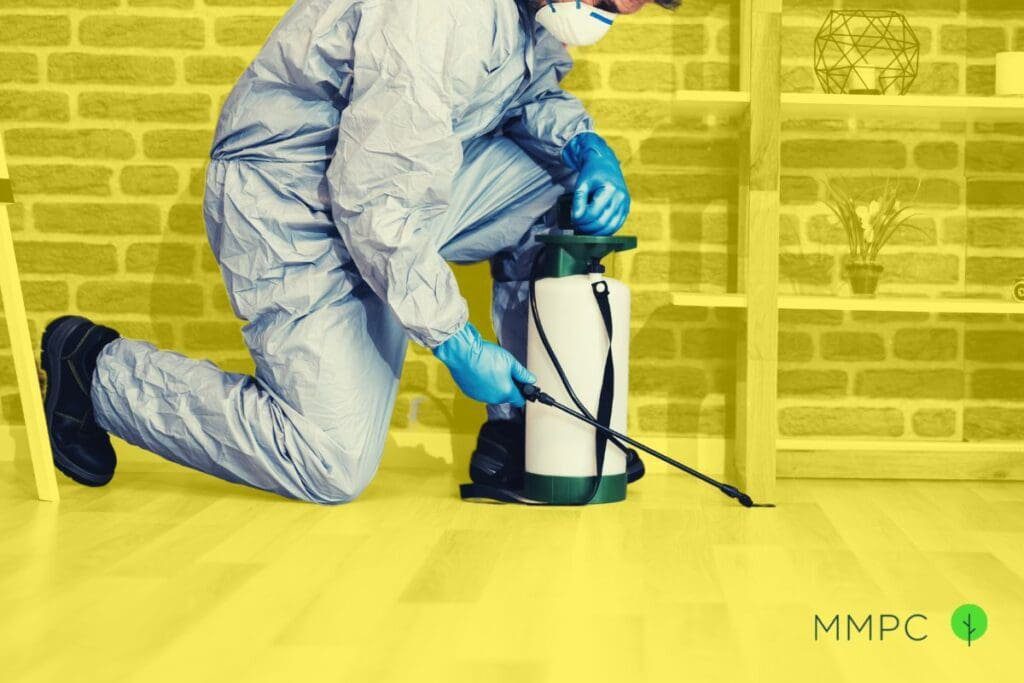 Looking for a new pest control company to help keep your home or property free from pests?
Finding mice and roaches in your kitchen, bed bugs in your bedroom, or termites in your walls can be a stressful experience. If you plan to hire an exterminator, you'll want to choose the right pest control company to get the job done correctly, thoroughly, and professionally.
How to Choose the Right Pest Control Company
In this article, we'll discuss 6 things to look for when choosing the right pest control experts in 2023:
Reputation
Licenses
Certifications
Specialty
Methods
Liability
1. Reputation
When looking for an upstanding pest control company in your area, an excellent place to start is checking online reviews.
Some of the most popular review sites for local pest control companies include Yelp, Google Reviews, and Angi. In addition to looking at the businesses' overall star ratings and number of reviews, read through some of the most recent reviews to get a taste of other peoples' experiences with those companies.
Once you have a couple of suitable candidates in mind, do a quick check of each company's rating with the Better Business Bureau. These ratings range from A+ to F, and represent how a business is likely to interact with its customers. You might also find complaints filed by unhappy customers, which can be a signal to move on to the next candidate.
It's a good idea to seek personal connections as well. Check with friends and neighbors about which pest control providers they've used in the past, and how satisfied they were with the job. You can also ask the exterminator for references from previous pest control clients. Any well-established company should be happy to provide them.
2. Licenses
Each state has an agency that licenses pest professionals and logs complaints.
In New York, for instance, the regulating agency is the Department of Environmental Conservation. You may choose to verify that the pest control professionals at your company of choice are licensed by going to this website.
There are four types of pesticide licenses issued by New York: certified commercial pesticide technician, certified commercial pesticide applicator, and certified pesticide technicians, certified pesticide applicator. Only the latter two should be working on a home.
If a technician is applying anything that is not generally available, he or she should be supervised by a certified pesticide applicator. Connecticut and New Jersey have similar agencies you can check with.
3. Certifications
Another factor to consider when evaluating a pest control company's capability is whether or not they hold memberships and certifications from professional associations. These organizations certify that pest control companies meet certain standards in their business practices.
For instance, the National Pest Management Association grants a GreenPro certification to pest control companies "committed to providing commercial and residential customers with reduced risk, comprehensive and effective pest control services." The National Entomology Scent Detection Canine Association tests bed bug sniffing dogs. There are also local organizations to consider such as the New York Pest Management Association.
Ask your pest control company which professional associations they are associated with, and what certifications they hold. They will be happy to tell you. The NPMA also manages a "Find a Professional" tool to help you search for NPMA approved professionals.
4. Specialty
While many top-notch pest control companies can handle any pest problem, some may specialize in dealing with specific pests or using specific methods.
Sometimes these exterminators choose to focus on certain pests as a way to deliver the highest quality service in those niches, while others develop specialties over time due to the geographical prevalence of certain pests in their areas.
Depending on your pest problem, consider hiring a company that specializes in dealing with your pest. For instance, if you need help with a persistent rodent issue in your home, search for "rodent exterminator" instead of "pest control." Look through their website and reviews to find information detailing how they handle your specific kind of pest.
5. Methods
Of course, the all-important factor is how a pest control company plans to do the job itself. When dealing with a serious infestation, the pest control company might insist on doing an initial inspection to help you determine the best treatment plan. If they don't, you should request one.
However, be cautious of companies providing free inspections. An in-depth pest inspection and analysis requires both experience and time when done right. If you want an accurate and reliable assessment, expect a reasonable fee for this service.
After the inspection, ask your pest control company to go over your treatment options with you. A company should be able to provide a recommended treatment plan, as well as alternative treatment options. They should also be able to provide a list of pesticides they will use (if any) and the health risks of such pesticides.
The pest control company might be able to provide a list of non-pesticide options, depending on the type and scope of your pest problem. Ask if they use an Integrated Pest Management approach, focusing on the least invasive treatment combined with prevention.
Finally, ask how the pest control company will follow up after treatment to ensure your problem is solved. Will there be a post-treatment inspection? What steps can you take yourself to prevent reoccurrence of the pest problem? Any top-notch pest control company will be happy to provide answers to this question.
6. Liability
According to the EPA, you should inquire if the pest control company you select carries both general liability insurance (such as in the case of a failure of safety precautions) and workers compensation insurance (to protect both you and them in case a worker is injured on your property).
About MMPC
MMPC is one of the highest-rated pest control companies in NYC and the Tri-State Area, specializing in ants, bed bugs, carpet beetles, cockroaches, rodents, and termites.
We are committed to providing eco-friendly pest treatment options using an Integrated Pest Management approach. Our knowledgeable pest professionals are licensed by the NYS Department of Environmental Conservation and we are certified by NESDCA, NYPMA, NPMA GreenPro, QualityPro, and the BBB (A+ rating).
Contact us today to get started with a free consultation about your pest concerns, or to make use of our free pest identification service.