Bed Bugs
Bed bug bites may appear as small clusters of itchy red bumps on hands, legs, and other areas of the body. They may also cause rashes, allergic reactions, psychological distress, or… nothing — around 30-60% of people have no reaction to bed bug bites.
Bed Bug (Adult)
Cimex lectularius
Bed bugs are small, parasitic insects that feed on our blood while we sleep. During the day, they hide in dark, narrow spaces like the seams and gaps in mattresses, bed frames, and walls.
They spread to new locations by crawling into neighboring apartments or by hitching a ride in personal items like bags and luggage.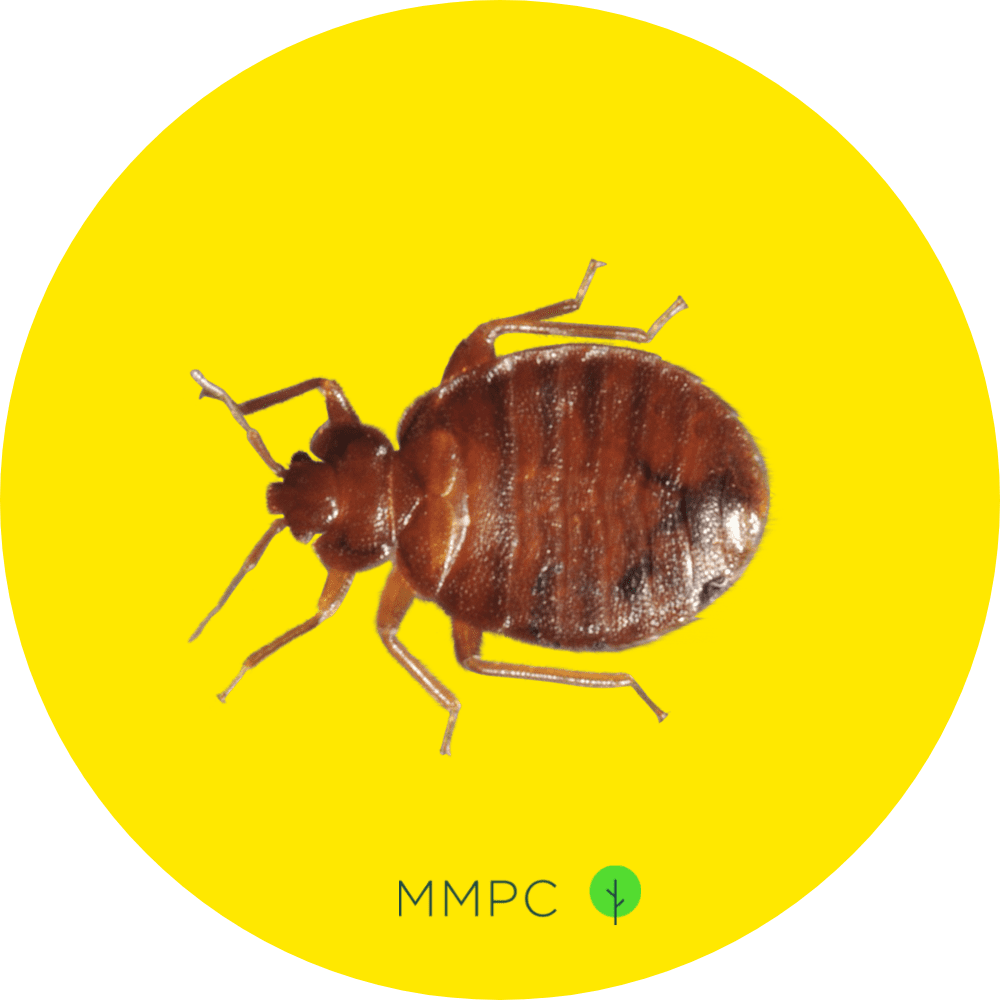 Size: 1/6–1/4 inch long (4–7 mm); about the size of a small apple seed; after feeding, females expand up to 1/2 inch long
Color: Brown or reddish-brown
Shape: Flat, oval-shaped body with short antennae, a large abdomen, and 6 legs; does not have wings
Legs: 6 legs
Antennae: 4 segments; less than half the length of its body; usually bows outwards
Head: Short head with beady eyes protruding from the sides; its sucking mouthpart (stylet) is shaped like a thin straw and is normally tucked under the head and thorax
Body: Large abdomen that is normally flat and round; swells into an elongated football shape after a blood meal; look for 8 evenly-spaced grooves running horizontally across its back
Bed Bug (Nymph)
Cimex lectularius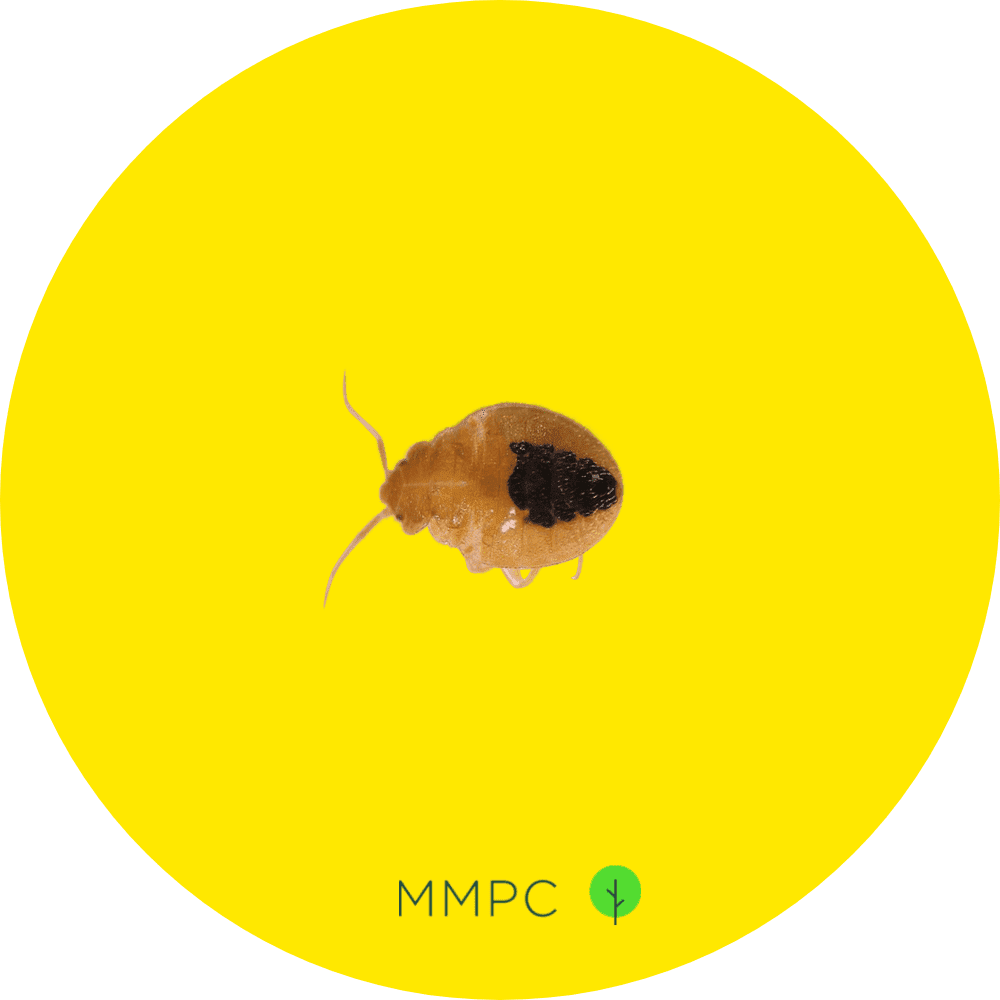 Size: As small as 1/16 inch long (1.5 mm); about the size of a sesame seed
Color: Yellowish white to light brown
Shape: Similar to adults but smaller and semi-translucent
Legs: 6 legs
Antennae: 4 segments; less than half the length of its body; usually bows outwards
Body: Normally flat and round; If it has fed recently, you might see a large dark spot inside its translucent body (digested blood)