Bees
Bees are essential pollinators that play a vital role in supporting the growth of trees, flowers, and other plants. However, when bees invade residential or commercial properties, they can pose a danger to people and pets. Their stings can be painful and, in some cases, life-threatening to those with allergies.
Common pest species in New York:
---
Western Honey Bee
Apis mellifera
Honey bees are extremely beneficial pollinators of plants and crops, in addition to being domesticated producers of honey.
They are not typically considered pests, although foraging workers may occasionally wander into a home or building.
Honey bees inflict a sharp, painful sting if threatened. They are the only type of bee with barbed stingers, which means that the stinger breaks off after use and causes the bee to die.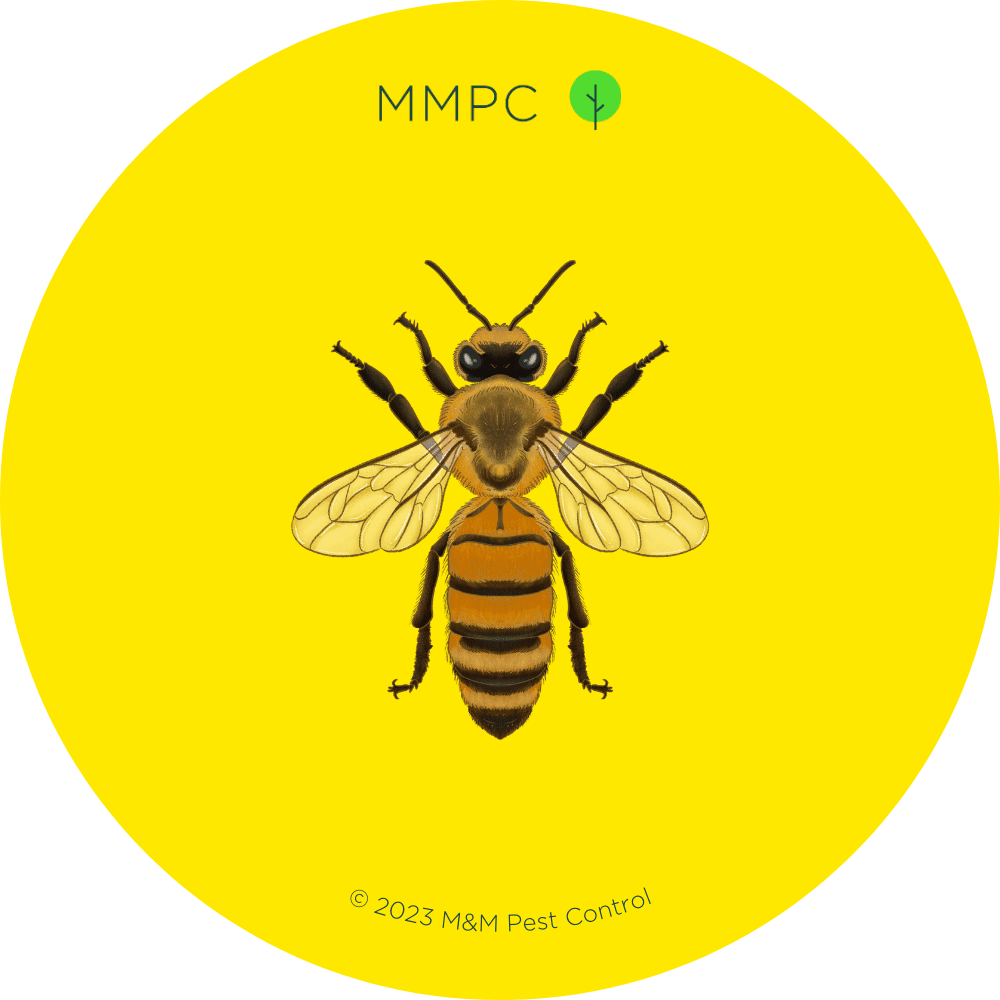 Size: Workers are 3/8″ – 5/8″ long (10 – 15 mm); queens are 2/3″ – 3/4″ long (18 – 20 mm)
Color: Brownish-black and golden-yellow
Shape: Fuzzy, slim body with a pointed abdomen, thin antennae, 6 legs, and 2 pairs of wings
Common Eastern Bumble Bee
Bombus impatiens
Like honey bees, bumble bees are also beneficial insects. They are only considered pests if they nest too close to human-inhabited areas.
These bees build their hives underground, usually under rocks and vegetation or in empty rodent burrows. Occasionally, they might take up residence in shady areas around peoples' homes and yards.
Bumble bees are normally not aggressive until their nest is disturbed. Unlike honey bees, bumble bees can sting multiple times.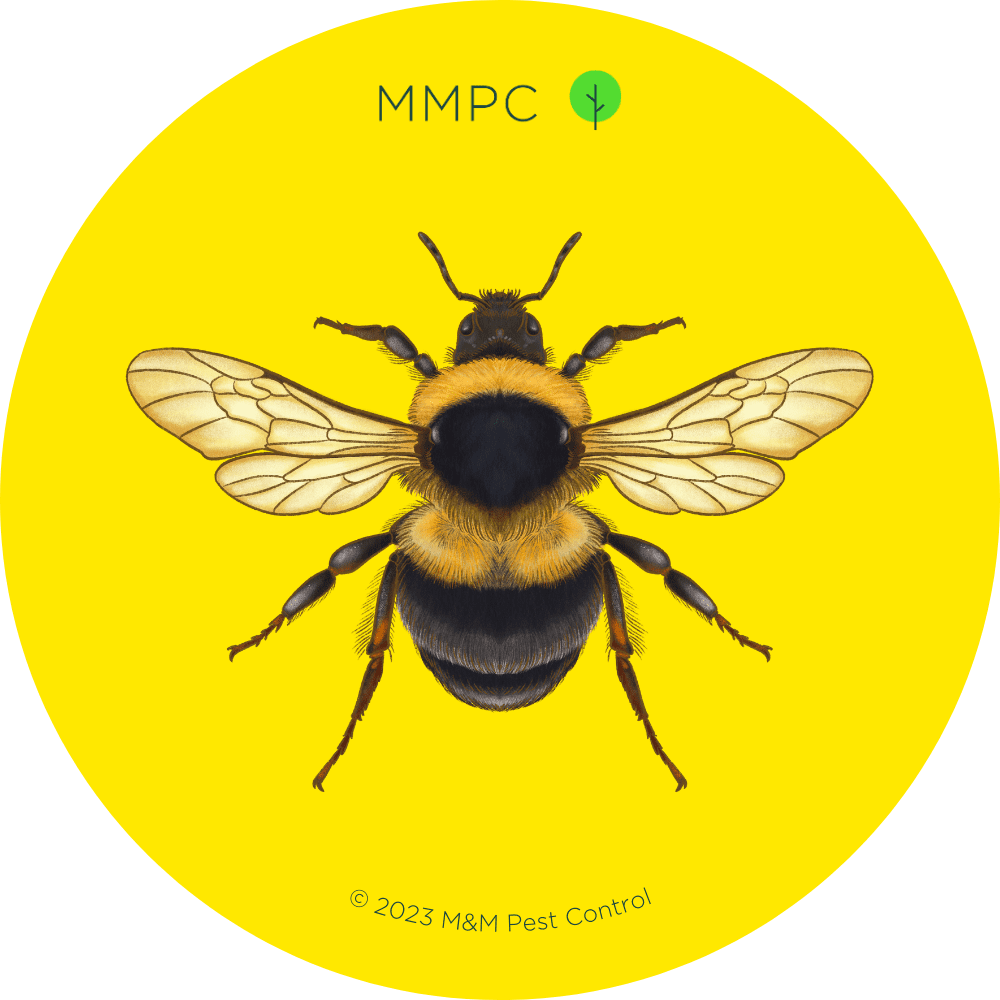 Size: Workers are 1/3″ – 2/3″ long (8.5 – 16 mm); queens are 2/3″ – 1″ long (17 – 23 mm)
Color: Black and pale yellow
Shape: Fuzzy body with a rectangular abdomen, thin antennae, 6 legs, and 2 pairs of wings
Eastern Carpenter Bee
Xylocopa virginica
Carpenter bees are wood-destroying pests that drill perfectly round, 1/2″ diameter holes into wood as they build their nests.
They are solitary bees that do not form hives or colonies. Rather, they prefer to live in small groups with individual nests.
Carpenter bees can cause significant cosmetic and structural damage when they target wooden building structures and outdoor furniture. They are not aggressive and rarely sting (only if handled).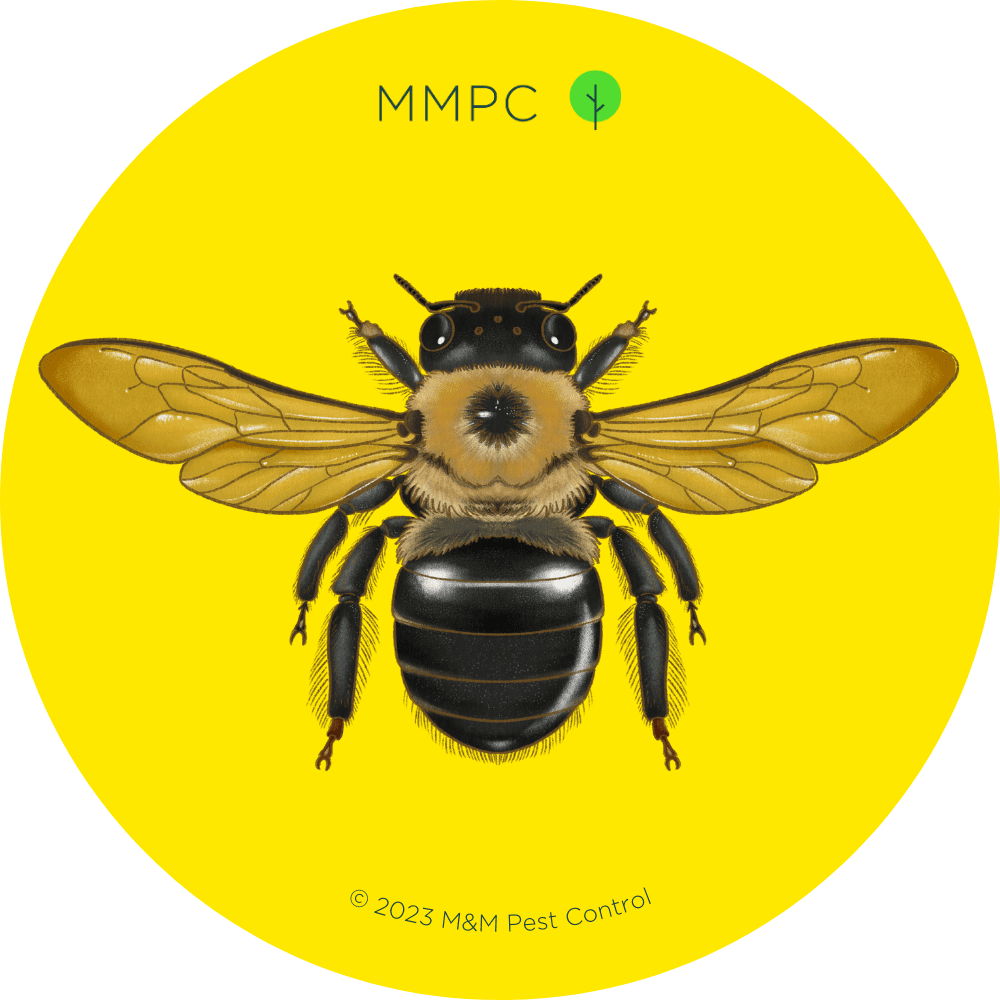 Size: 3/4″ – 1″ long (19 – 23 mm); about the length of a quarter
Color: Black and pale yellow
Shape: Stout, oval-shaped body with a fuzzy thorax, thin antennae, 6 legs, and 2 pairs of wings